"I'm losing enough sleep

dealing with envy and the news that they send for me

got the block in a frenzy"

–Deep Pockets
Drake starts off Dark Lane Demo Tapes doing what he does best, effortlessly floating on the intro "Deep Pockets", another collaboration accompanied by producer Noah "40" Shebib. Self-reflecting and reminiscing on adolescent aspirations before the transition of becoming one of the greatest artists of all time.
Drake has been navigating through uncharted territory flawlessly. Proving this point yet again with his release of "Toosie Slide". Drake's 3rd single to debut at #1 on the Billboard Hot 100 Chart making him the first male in history to achieve this milestone.
"500 mill and I'll fall back in the six,

finally give you n**** the space you need to exist"

-When To Say When
*Talk To em Drizzy*
Drake follows up with two pre-released tracks, "When To Say When" & "Chicago Freestyle". Jam packed with bars, a sample from "Song Cry" by Jay-Z (one of my all time favorite Hov songs) on "When To Say When", and a nostalgic Eminem cadence reference on "Chicago Freestyle".
You really love to see Drizzy remind everyone on "When To Say When" that his pen still outmatches all who oppose. Re-asserting his dominance as if it was ever in question. Subtle reminders like the bars above are what keep Drake and his competition completely separated.
"Two-thirty, baby, won't you meet me by The Bean?

Too early, maybe later you can show me things

You know what it is whenever I visit

Windy city, she blowin' me kisses, no

Thirty degrees, way too cold, so hold me tight

Will I see you at the show tonight?"

Will I see you at the show tonight?"

-Chicago Freestyle
Giveon, a California native sings of the windy city as Drake gets ready to paint a picture of a night through his perception. From scrolling through his contacts of women's names that are seemingly categorized by area code, to eventually just letting his boi Chubbs pick a girl out for him as if picking up women is as easy as shopping! Drake brilliantly segways into a memory that you forgot you had by referencing a cadence used in Eminem's "Superman" released in 2002.
Don't be fooled by the feature credit of Chris Brown….we didn't get another "No Guidance" summer anthem….
Just a few background vocals from the R&B legend were enough to get his name on the project tracklist. Meanwhile Burna Boy is still waiting for his credits since More Life but that's a conversation for another day. "Not You Too" Featuring Chris Brown is the first song on the project that I really don't care for. It's disappointing when you see a Drake and Chris Brown collaboration and it doesn't slap..
What A Time To Be Alive is in my Top 3 favorite duo albums of all time. Whenever I see a Drake and Future collab I automatically get excited. Previously leaked, "Desires" is everything you want in a slower more laid back vibe from these two. The hook is addicting. Future's verse is versatile with flows. His energy matches perfectly and his lyrics have SUBSTANCE. Listen to it carefully.
Drake has this ability to be able to sing 90% of the song, take the other 10%, completely spazz, and musically still have it make sense. These are the moments in songs like "Desires" and "Redemption" that turn slow R&B type vibe songs into a completely different entity within itself. Now all of a sudden you're turning up and talking your sh*t instead of staring at the ceiling crying yourself to sleep.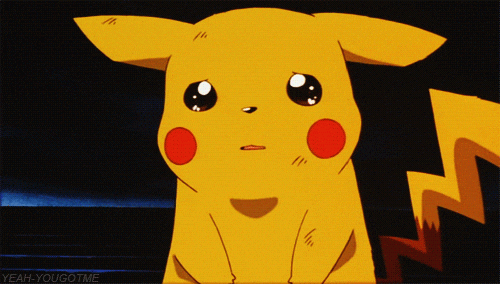 When I hear "Time Flies" I automatically think of Tik Tok. I don't know why but if it blows up on Tik Tok you heard it here first! Honestly for me this, is another skip it and forget it type of song, I really hope it doesn't go viral.
The first forty-five seconds is the only part of the song that kept my attention. Otherwise the rest is forgettable or just too similar to music that he's already done thus not really elevating his ability here. During a full listen to the song I'm 100% paying attention during the first forty-five seconds. After that my attention doesn't come back until he starts saying "Im Sorry".
Don't worry Drizzy I forgive you.
"If he talkin' out his head, then it's off with it, yeah

Boardin' Air Drake, then we takin' off in it, yeah"

-Landed
Luckily, "Time Flies" is followed by a HEATER. Three hooks and three verses of aggressive, yet relaxed, reckless bars knowing there isn't a consequence for you when you're at the top. "Landed" is a slick talk, mean face, making breakfast with the speaker on 10 with the neighbors calling the cops while you're trying to get hype for the day joint.
I wanna stop writing this review, get in my car, windows down, put this song on max volume and mean mug old people walking their dog in the suburbs for the rest of the day.
At first listen I was super excited about "D4L". The production from Southside is out of this world. I do feel like it's lacking a certain element. It's easy to fall in love with a song featuring Drake, Future, and Young Thug, with this type of production. To me it just doesn't sound organic. It sounds like it was thrown together rather than collectively created.
Honestly, I wish Drake and Future left Young Thug out of it, sat down together and created a dope record. Kind of wasted a great instrumental.
To be blunt, I'm just not impressed with "Pain 1993". It could be the fact that I'm not the biggest Playboi Carti fan, or it could be just because the song's just not that interesting. I've replayed "Pain 1993" numerous times searching for something with depth or meaning because that, accompanied with creative cadences and complex bars, is the reason why I love Drake's music. This didn't do it for me.
The intro to "Losses" is amazing. The song starts with a clip of Drake's father Dennis Graham previewing a song Dennis had been working on recently. It ends with Dennis saying something like, "This songs about family, if anyone feel anyway about it I don't give a f***", classic.
It's funny how you can listen to any Drake project and stumble upon a song that you personally aren't really feeling. The next song is the exact song you're looking for. Self-reflection is my favorite type of Drake song because the untouchable becomes relatable and humbled.
The second verse of "Losses" touches on Drake's motivation on why he does what he does, "I do it for the Grahams not the Gram". Then goes into depth about his sacrifices and choices that he's made over the years and defends his reasoning behind them.
"I did it by being myself with no dramatic acting

I couldn't sit around and wait, I had to have it happen

Lost you to the game, I gotta face that

Really think I lost you like a ways back"

-Losses
Drakes starts off "From Florida With Love" paying homage to the late Static Major who was well known for his appearance on Lil Wayne's "Lollipop". Otherwise the song is a dope story about Wayne showing Drake "Lollipop" back in 2008 on a tour bus with Kobe Bryant. (RIP) Then the story continues with Drake getting robbed for his chain and how that lesson stuck with him for life. Further justifying his reasoning for his mentality and how he handles certain situations.
"From that day I never touched the road without a (Plugg)

Ayy, from that day I never saw the point in talkin' tough (Nah)

Hasn't happened since, I guess you n***** know what's up (Yup)

Yeah, haven't seen the 6ix in like a month (6ix)

F*** that, I'm back, baby, where the love? (Love)"

– From Florida With Love
"VIRAL. MOVIE."
Love to see Drake on some, what I define as, "murder music". Type of music that just makes you wanna fight anybody, anytime… Drake absolutely BODIES the first verse but it's a mere alley oop to Fivio Foriegn.
Fivio Foriegn sounds like he's right at home on this one. His delivery is in your face, lyrics are gritty, his aggression is on another level. My only take back is Sosa Geek's verse just feels, unnecessary. Or maybe I just really wish Pop Smoke was alive to clean this one up RIP.
The final song on the project "War" was released around Christmas time 2019. The best part of this being the outro to the project is only that we can stream this song now. Despite being released months in advance it only became available on streaming services with this release.
War is a song that is being recognized as "UK Drill" which, obviously, was created in the United Kingdom. This is just another example of how Drake can travel in and out of different genres and subgenres immaculately.
Conclusion
Overall the project is supposed to be perceived as a "mixtape" rather than an "album". Drake is set to release a brand new studio album later this year. As a whole I enjoy the project, I'm trying to shy away from relating it to other albums because it technically isn't an album. Dark Lane Demo Tape isn't game changing, but it will hold the world over until the real album drops.
What was your favorite song on "Dark Lane Demo Tape"?
Tell me what you guys think in the comments below!
Thank you for reading my "Dark Lane Demo Mixtape" HD review. If you enjoyed this post check out boisandbartalk.com for more content from the bois!
Love,
Kev Clark HD